Save Money! Don't hire a 3rd party head-hunter.
Hire Kelmar Consulting Inc. for your technical, business, legal and training documentation. KC has experience with User Guides, Specifications, API documents, legal research, eBooks, grants, web content, interactive training materials, business and marketing plans, and more.​
Exploit addictive Advergames to hold your target audience.
Benefits:
Higher Response Rates

Valuable Data

Improved Brand Recognition

Increased Knowledge about your Company
Applications used to create and manage digital content.
​
Kelmar Consulting provides Data, Content, and Document Management Services. KC has experience in a variety of different content management formats, including creative text, images, e-mail, data, e-services, video files, and more. KC can meet your complimentary data management data modeling, collection, and
analysis needs.
Data is the key behind traffic generation to websites.
Our Industry Focus includes:

Universities, eGovernment,

Sustainability,

Medical Devices, Health & Wellness, Software & Manufacturing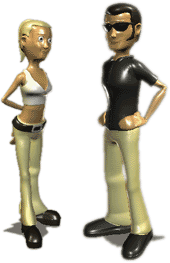 Others:

Bragg Live Food Products, Rabobank, and more
​
On Time and Within Budget
Santa Barbara
Kelmar Consulting is located in Santa Barbara, CA