KC has experience designing online help sites for companies, such as Teladoc Health and creating interactive and animated training packages like the one designed and animated for Dr. Bruce Lipshutz at the University of California to educate his students about Organic Chemistry.
​
Online Help

Interactive Manuals

Educational Web Sites

Curriculum Based Training

Learning Management Systems (LMS).

and more
Engage your consumer, who is shopping online in a compelling way. KC has unique skills in creating games for a broad range of users in various formats.

Cheryl Kelmar created MedicalWorks Inc. and developed eHealth smoking cessation games for youth as part of a NIH grant she wrote and won. The NIH grants were used to develop and evaluate a game called Mind & Mayhem & an on-line community called Buddies OnLine for youth smoking cessation. Efficacy trials were conducted around the country with successful outcomes.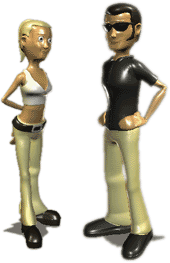 KC can create, plan and manage your branding strategies and other promotions. Our founder Cheryl Kelmar created a soft skin scrub, the label design, company, and brand.
Javish's skin scrub is luscious, creamy and gentle for your face and neck. Your skin will feel luxurious and have natural protection from skin damage. Contact kc@medicalworks.com.

On Time and Within Budget
Santa Barbara
Kelmar Consulting is located in Santa Barbara, CA
Kelmar Consulting